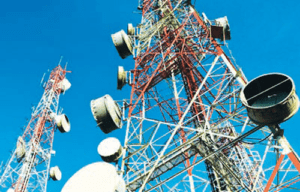 The Nigerian telecommunications sector contribution to the country's Gross Domestic Product has hit 10 per cent.
Executive Vice Chairman, Nigerian Communications Commission, Prof. Umar Danbatta disclosed this in Lagos, confirming that the industry has made significant impacts in transforming the economy.
Figures published by the National Bureau of Statistics, in the first quarter of 2017 showed that it contributed N1.45 trillion to the GDP, in the second quarter, the figure rose to N1.549 trillion.
The Value Added Services (VAS), segment of the telecom market in Nigeria today is worth $200 million and is estimated to grow to $500 million by 2021. The industry has provided both direct and indirect employment opportunities, accentuated growth and expansion.