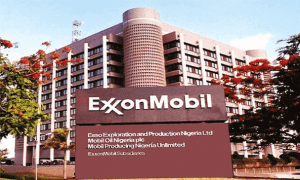 Bayelsa State Governor Seriake Dickson is seeking support from the National Assembly to compel International Oil Companies to relocate to oil-producing states of Nigeria where exploration takes place daily.
The Governor made his appeal to the visiting Joint Committee On Petroleum Industry Bill led by Senator Kabiru Marafa.
Ovieteme George reports that the Petroleum Industry Bill has dragged on in the National Assembly for many years even undergoing a name change to Petroleum Industry Governance Bill.
When Senator Kabiru Marafa led the Joint National Assembly Committee on the Petroleum Industry Bill to Bayelsa, it was to seek contributions via a public hearing on the PIB.
Decrying the non payment of taxes to Bayelsa state and the high level environmental pollution of the Niger Delta since commercial quantity discovery of oil in 1956, Governor Dickson sends a message to National Assembly.