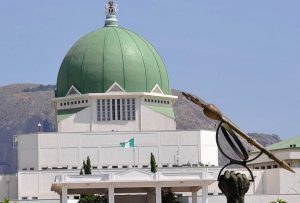 Federal lawmakers have described as hopeful the parameters of the 2018 budget presented by President Muhammadu Buhari but say they won't hurriedly pass the document without much scrutiny like they did with the 2017 budget.
Speaking with TVC News National Assembly Correspondent, Sumner Sambo, the Senators and Representatives urged the presidency to ensure that 2017 projects are rolled over into the 2018 budget as agreed as many lawmakers are angry over poor implementation.
The Senators and Representatives are upbeat that the executive and legislature can begin a new relationship on the implementation of the budgets ,saying the 2018 fiscal document laid by President Buhari has some elements of hope despite challenges with the outgoing 2017 budget.
But some lawmakers were angered by the poor implementation of the 2017 budget hence earlier plans to boycott the event but a closed-door meeting by both Senate and House of Representatives leaderships resolved the looming crises.
The lawmakers were however bipartisan in congratulating President Buhari for fully recovering from his ill-health which was visible in the over one hour speech that he presented at the joint session.
They promised to support the Federal Government in delivering on its promises to better the lives of Nigerians.