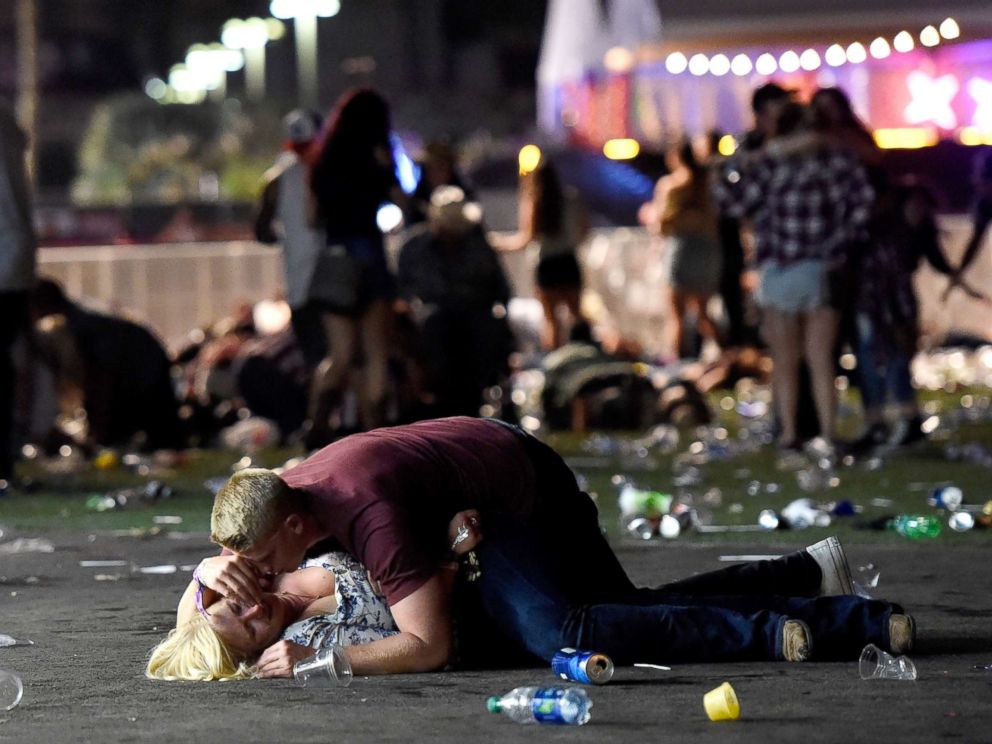 At least 50 people have been killed and more than 200 others injured after a gunman opened fire at a country music festival on the Las Vegas Strip on Sunday.The shooter was killed by police.
The shooting broke out on the last night of the three-day Route 91 Harvest festival, a sold-out event attended by thousands.
Video uploaded to social media showed crowds running from the venue. Gunfire and shouting from people inside the concert venue could be heard on another video.
Police described the suspect as being a local Las Vegas man who acted alone and was not believed to be connected to any militant group.
The attack was the deadliest mass shooting in the United States since a gunman who pledged allegiance to the Islamic State militant group killed 49 people at an Orlando nightclub in June 2016.
According to the Police,  the gunman, a 64-year-old Nevada resident identified as Stephen Paddock, had been killed after a SWAT team responded to reports of multiple gunfire from the 32nd floor of the Mandalay Bay, a hotel-casino next to the concert venue.
Concert-goers screamed and fled in panic as a steady stream of automatic gunfire rang out at the venue shortly after 10:00 pm local time (0500 GMT Monday), footage captured on smart phones showed.
"We are looking at in excess of 50 individuals dead and of 200 individuals injured at this point," Las Vegas Metro Police Sheriff Joseph Lombardo told a pre-dawn press conference on Monday in the Nevada gambling hub.
Lombardo said that police and FBI were still looking into Paddock's background but they had "located numerous firearms within the room that he occupied" in the hotel.
Police said Paddock, who lived in a town around 80 miles northeast (130 kilometers) of Las Vegas, had opened fire on the crowds below from the upper reaches of the giant hotel located on the famous Las Vegas Strip.
Paddock's female companion, who had earlier been named as a person of interest by police, is believed to have been located, Lombardo added.
Thousands of fans were attending the concert next to the Mandalay Bay as part of a three-day country music festival known as Route 91.
Meanwhile,  US president Donald Trump took to Twitter to offer his "warmest condolences and sympathies" to victims and families.