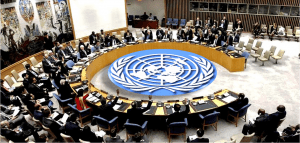 Former President Goodluck Jonathan says the United Nations is failing in its responsibility to ensure global peace.
Jonathan said this at a panel on the dialogue of civilizations at Rhodes Forum's 15th anniversary summit in Greece.
Speaking on the theme, 'Multi-polarity and Dialogue in Regional and Global Developments: Imagining Possible Futures', Jonathan said dialogue remains crucial to the realisation of a peaceful world.
He said the inability of the UN to bring to an end the crises in Syria, Iraq, Pakistan, East Asia and the Korean Peninsula, is evidence of the failure of the union.