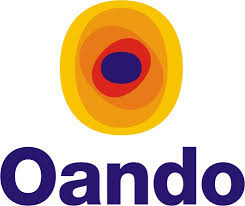 The Securities and Exchange Commission, SEC, on Wednesday ordered full suspension of the trading of shares of Oando Plc for two days.
The commission also directed that effective from Friday, October 20, the Nigerian Stock Exchange should implement a technical suspension of the shares of the company.
SEC in a notice posted on its website on Wednesday morning said it took the decision after it received two petitions from Dahiru Mangal and Ansbury Incorporated.
The Commission explained that it carried out a comprehensive review of the petitions and discovered issues of breach of the provisions of the Investments & Securities Act 2007, breach of the SEC Code of Corporate Governance for Public Companies, suspected insider dealing, related party transactions not conducted at arm's length, discrepancies in the shareholding structure of Oando Plc. Among other discrepancies.
The statement reads, "dealing members are hereby notified that the Securities and Exchange Commission has directed The Nigerian Stock Exchange to suspend trading in the shares of Oando Plc as follows:
"Effective for 48 hours from today, October 18, 2017 to October 20, 2017, the exchange should implement a full suspension in the trading of the shares of Oando Plc; and effective from October 20, 2017, and until further directive, the exchange should implement a technical suspension in the shares of Oando Plc."