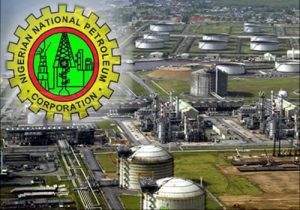 Vice President, Yemi Osinbajo has clarified that the approvals he granted to the Nigerian National Petroleum Corporation, NNPC while he was Acting President were for financing arrangements, not contracts.
In a statement seen by TVC News, the Vice President's spokesman, Laolu Akande said Osinbajo made the clarification after the ground-breaking multi-billion Naira historic Bonny-Bodo road project, in Bonny, Rivers State.
Osinbajo explained specifically that the approvals he granted to the NNPC were for financing arrangements for the Joint Ventures between the corporation and IOCs, and not approvals for contracts, according to the statement.
The Vice President was quoted as saying : "These were financing loans. Of course, you know what the Joint Ventures are, with the lOCs, like Chevron, that had to procure.
"In some cases, NNPC and their Joint Venture partners have to secure loans and they need authorisation to secure those loans while the President was away.
"The law actually provides for those authorisations. So I did grant two of them and those were presidential approvals, but they are specifically for financing joint ventures and they are loans not contracts."