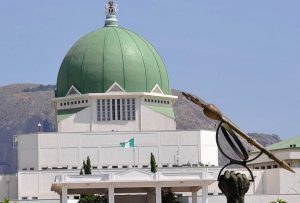 A bill which will enforce that an elected President and Vice President of Nigeria be inaugurated at the premises of the National Assembly has been passed by the Senate.
The passage of the bill which was sponsored by Deputy Senate President, Ike Ekweremadu, followed several debates on the report of the Senate Committee on Special Duties.
All presidents and vice presidents since 1999 have been inaugurated at the Eagles Square in Abuja under the oath administered by the Chief Justice of the Federation.
But if agreed to by the House of Representatives and assented to by the Executive, the bill will enforce the inauguration of president and vice president within the confines of the parliament.
The lawmakers deleted a Clause of the bill, which deals with the observance of relevant prayers in places of worship, before inauguration.