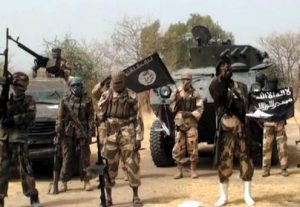 A Federal High Court Judge, John Tsoho, has withdrawn himself from the trial of eight Boko Haram terror suspects.
The judge made the decision following an application by six of the defendants asking that their case be transferred from his court.
The defendants are facing trial for the alleged murder of five foreigners who were abducted from a construction site in Kebbi State six years ago.
The defendants are also accused of alleged culpability in the murder of seven other foreigners in Borno State.