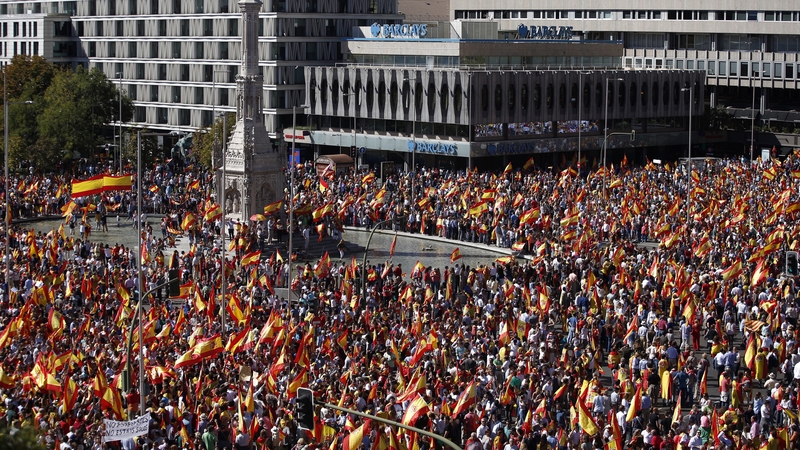 The agitations in Spain were re-enacted in Brussels as Hundreds of demonstrators gathered outside the European Parliament headquarters calling for for Spain's unity.
Among the protesters were Secretary-General of the European People's Party Antonio Lopez-Isturiz and Member of European Parliament Eider Gardiazabal.
Amid shouts of "I am Spanish", " You are Not Alone "or" Viva Spain, Viva Catalonia", the demonstrators waved Spanish and Catalan flags as well as the flags of Europe.
The organizers read a statement in Spanish, Catalan, French and English, in which they stressed that politicians cannot ignore that non-nationalist Catalans who form an essential part of Catalan society.