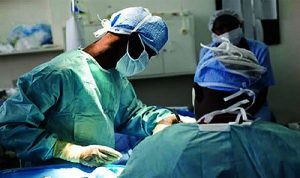 The strike by resident doctors may last longer than anticipated by government, as another meeting between both parties has again been deadlocked.
The meeting lasted from dusk to dawn today, even as talks are expected to resume anytime from now.
Government and the doctors are meeting to review the offer authorities made to the striking doctors, when they last met.
The doctors are demanding the payment of salary arrears, and an improvement on their working conditions. The strike, which started last week, has crippled activities at public hospitals across Nigeria.