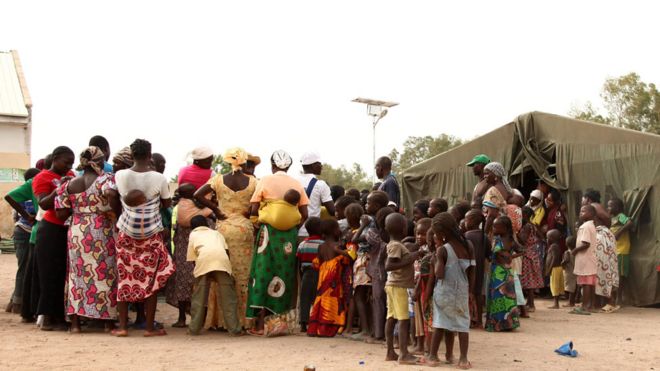 Eleven persons have been killed by Boko haram insurgents who raided an Internally Displaced camp in Banki on Nigeria's border with Cameroon.
The militants were said to have infiltrated the camp using knives to kill their victims silently, instead of firearms to avoid alerting soldiers at a military base adjacent to the camp.
An eyewitness said two others were wounded in the attack.
The attackers also stole food aid rations given to those living in the camp.