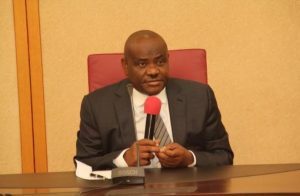 The coalition of civil society groups in Rivers State has advised the State Government to urgently react to allegations of sponsoring smear campaigns against former Governor Chibuike Amaechi.
The group known as the civil society platform warned that failure of the government to break its silence over the allegations made by activist, Livingstone Wechie would have far reaching political implications.
Addressing newsmen in Port Harcourt, spokesman of the group, Christian Lekia also condemned the actions of Wechie accusing him of going against the non-partisan position, expected of the civil society.