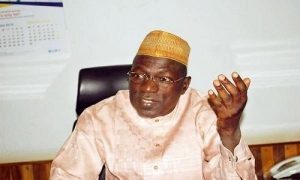 The Supreme Court has declared Ahmed Makarfi the authentic chairman of the People's Democratic Party.
It's been a long legal war, with battles fought in various courts across Nigeria.
Many courts have had to upturn the ruling of the one before them and the party has been split into two factions.
Sheriff was declared the chairman of the party by the Court of Appeal, but the Supreme Court verdict today has recognised Makarfi's faction.