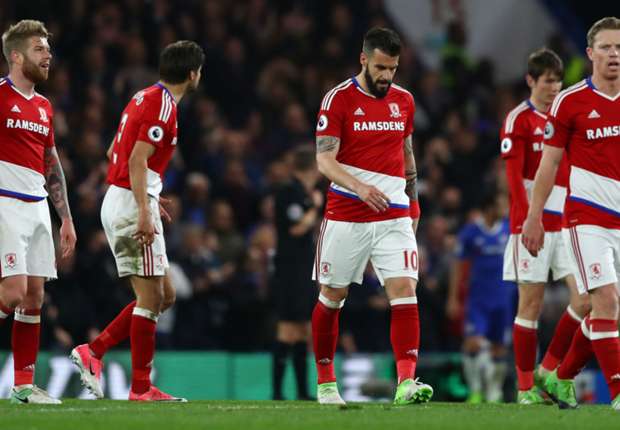 The Roman Army led by Italian Coach Antonio Conte are now one step away from winning the 2016/2017 English Premier League title.
All they have to do to achieve that is beat West Brom at home on Friday.
And it will be their fifth title under owner Roman Abrahamovic.
With three matches left to play Chelsea have re-opened a seven point lead ahead of second placed side, Totenham with an emphatic three-nil victory over Middlesbrough on Monday night at Stamford Bridge.
Diego Costa, Marcos Alonso and Nemanja Matic scored the goals which confirmed the relegation of Boro to the Championship for next season.
Chelsea could record the double in Antonio Conte's first season if they beat Arsenal in the English FA Cup final on the 27th of May.