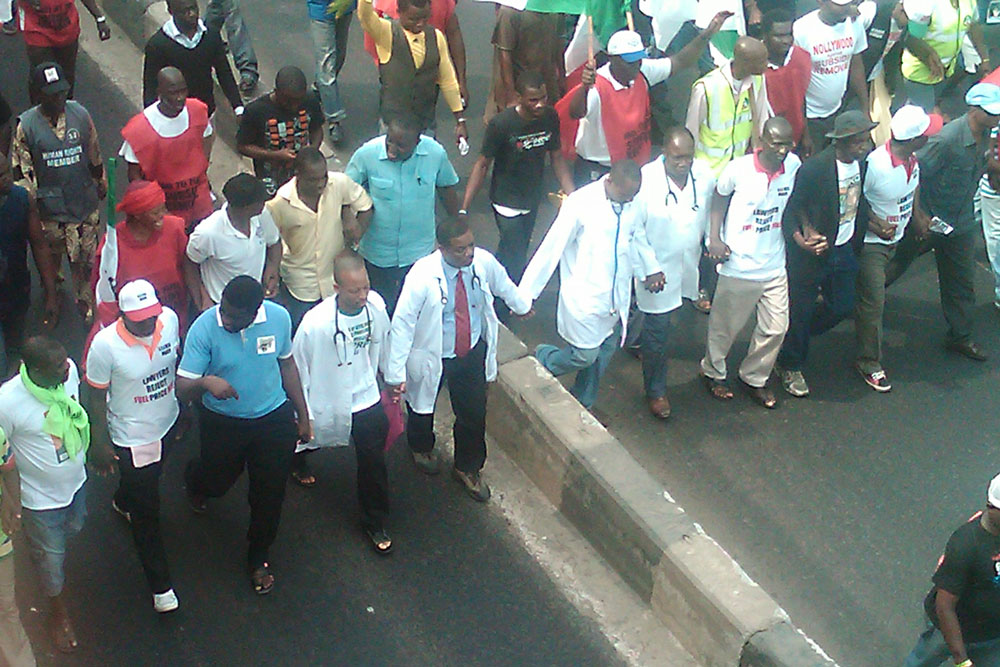 Health workers at the Lagos University Teaching Hospital, LUTH on Wednesday locked down the hospital in protest against what they described as insensitivity by the management concerning their unpaid salary arrears, and poor working conditions.
Health correspondent, Oluwatoyin Aboh reports that not minding the heavy security presence, these protesting health workers comprise of the National Association of Nursing and Midwifery, the Association of Resident Doctors, Medical Laboratory Scientists, Pharmacists and even record officers commenced the protest at exactly 9:30 am.
The health professionals say the protest became necessary because of issues of discrimination and non implementation of government policies such as the new salary structure, conducive working environment and non availability of medical consumables in the hospitals, which make it difficult for them to discharge their duties effectively.
The health workers also bemoaned inadequate manpower and dearth of highly skilled specialists which they say has greatly affected their output as medical professionals.
The health workers noted that many of them have been denied their normal promotion,something, they say is peculiar to LUTH
The health workers called on the federal government to intervene as a matter of urgency so as to avoid unnecessary loss of innocent lives.