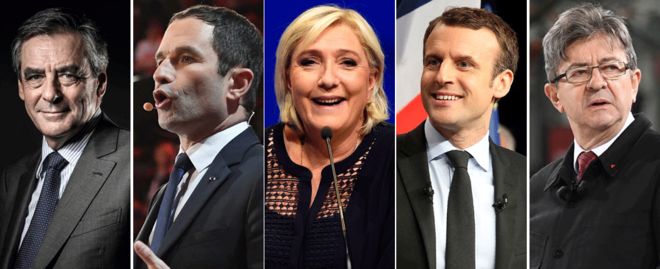 Different marches were held in France this Saturday as hundreds of people protested against the policies of the candidates who lead voting polls in Sunday's presidential election.
The demonstration in central Paris was organized by several French unions and student groups who are criticizing tomorrow's first round presidential election, calling it a political masquerade.
In another march, pro-police marchers released black balloons signifying police killed in the line of duty and pink balloons for the families they left behind.
The rally was in solidarity over Thursday's attack in Paris where a policeman was killed as two others were seriously wounded.
Advertisement