Tough new measures to tackle childhood obesity – including a restriction on supermarkets offering "deep discounts" on unhealthy foods – must be introduced, according to a committee of MPs.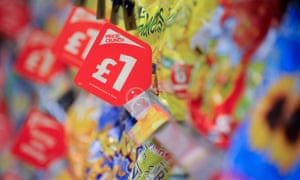 The Commons health select committee said it was "extremely disappointed" with the government's current plans to fight obesity, and said ministers had ignored proposals from experts and had failed to go far enough.
In a report published on Monday, there was specific criticism of there being "no mention of price promotions" despite experts recommending there should be controls on supermarkets discounting unhealthy food and drinks aimed at children.
"We are extremely disappointed that the government has rejected a number of our recommendations," said Dr Sarah Wollaston, the Conservative MP who chairs the committee.
"These omissions mean that the current plan misses important opportunities to tackle childhood obesity.