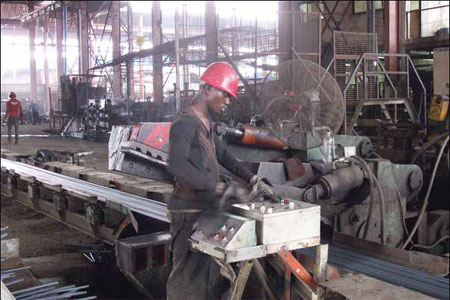 The standards organization of Nigeria has ordered the closure of a steel company for producing substandard steel rods and pushing them in the market.
The standard's agency's director in charge of compliance, Bede Obayi, who led a team to the steel company said there were much irregularities and non-conformity to quality practices by the company.
The company, Yongxing Steel company Limited, located at Ugua community area, along Benin-Sapele by pass, Benin city, Edo state, is equally said not to have the necessary equipment and capacities to produce standard and quality steel bars.
Obayi maintained that the agency has a responsibility to protect consumers and end users from substandard products.
He said that SON will continue to ensure strict monitoring and enforcement of it mandate.