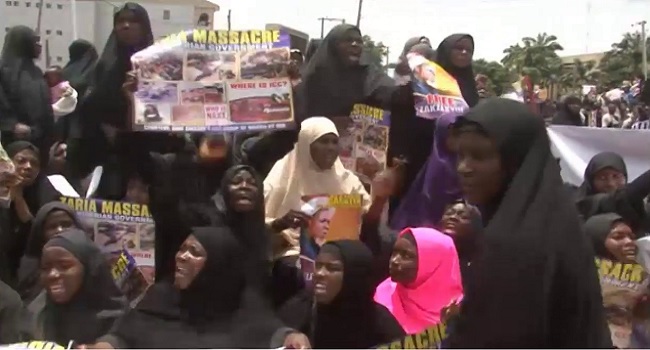 Shi'ite protesters on Thursday, were prevented from carrying out a peaceful protest in Abuja by security officials.
Security officials are alleged to have dispersed the protesters with tear gas preventing them from gathering on the IBB way before they reached the point where their protest was to begin.
Shi'ite members also claim that some of their members were picked up by the military and they do not know their whereabouts.
The Shi'ite sect has been protesting over the past 9 months to press for the release of their leader El-ZakZaky.