The United State Food and Drug Administration has approved AbbVie Inc. and Danish pharmaceutical Genmab's blood cancer therapy for adult patients who have had at least two prior lines of treatment.
The drug, epcoritamab, to be marketed as Epkinly, was designed to treat a kind of advanced large B-cell lymphoma, a malignancy that begins in white blood cells.
Epcoritamab belongs to a class of medications known as bispecific antibodies, which use complex therapeutic proteins with the ability to attach to immune cells in the body and attack cancer cells.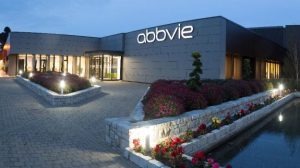 The decision makes epcoritamab the first of its kind to receive FDA approval for the condition, which has approximately 150,000 new cases each year worldwide.
Swiss drug maker Roche's glofitamab is under review by the FDA for use in the same set of patients.
The approval expands Abbvie's product pipeline as it looks to cushion the blow to sales from fresh competition for its flagship arthritis drug Humira.
Data from a mid-stage study that demonstrated epcoritamab injection under the skin helped 63% of patients whose cancer shrank in size or eliminated following therapy formed the basis for the approval.
As part of a $750 million agreement the two firms reached in 2020 to jointly develop and market three of Genmab's cancer-targeting antibody medicines, the medication is being co-developed by AbbVie and Genmab.
According to the agreement, AbbVie will be in charge of continued global commercialization while the businesses would split commercial responsibilities in the United States and Japan.