A SpaceX Falcon 9 rocket has successfully launched the Ax-2 mission from Launch Complex 39A at NASA's Kennedy Space Center.
The private astronaut crew includes Commander Peggy Whitson, Pilot John Shoffner, and Mission Specialists Ali Alqarni and Rayyanah Barnawi from the Saudi Space Commission (SSC).
The crew will spend their 10-day mission living and working aboard the International Space Station conducting more than 20 research experiments across various specialty science and technology areas.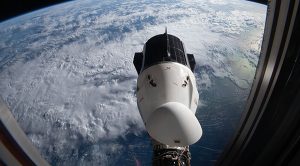 SpaceX's Dragon capsule is expected to dock to the space-facing port of the ISS Harmony module around 9:16 a.m. on Monday, May 22.
During their time on the orbiting laboratory, the crew will conduct over 20 science and technology experiments in areas such as human physiology, physical sciences, and STEAM to help expand knowledge to benefit life on Earth in areas such as healthcare, materials, technology development, and enable industrial advances.