Zamfara State Governor, Bello Matawalle has handed over the reign of leadership to Governor elect, Dauda Lawal.
Dr. Dauda of the Peoples Democratic Party was declared winner of the march 18th Governorship election in Zamfara
Presenting the documents, Governor Matawallle, represented by his deputy, Hassan Nasiha says the documents were compiled by the transition committee constituted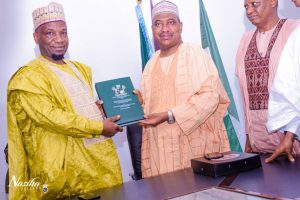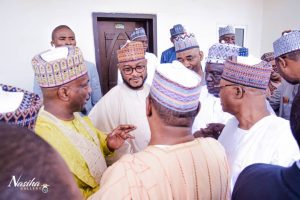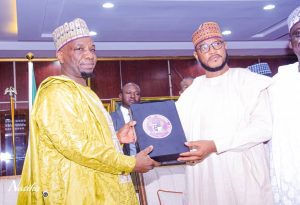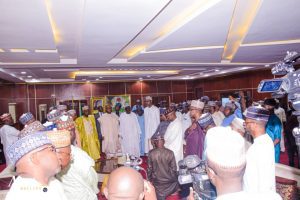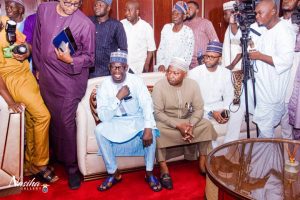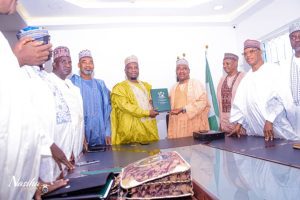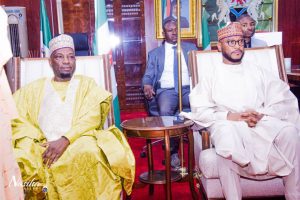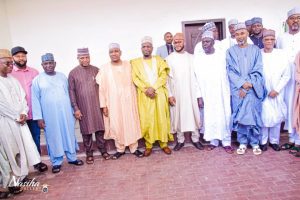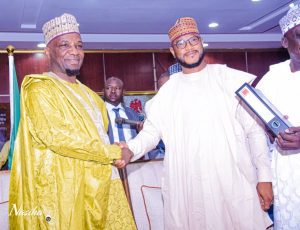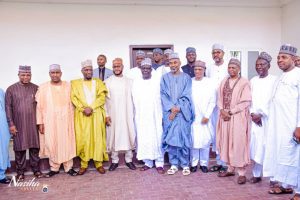 by his administration.
Matawalle says the documents contain the activities of the administration from 2019 to 2023 and can equally serve as guide for the incoming administration
The also enjoin the governor-elect to caution supporters of the People's Democratic Party, PDP to respect the laws of the land and ensure a peaceful Inauguration ceremony come Monday, May 29th to avoid a repeat of the Celebration of the outcome of march 18th Governorship election that lead to the destruction of private and public Properties
"It is very clear that Zamfara State belongs to all of us, we hope what happened during the results declaration will not be repeated after the handover," Zamfara Deputy Governor said.
Responding, the governor-elect, Dauda Lawal described the handing over as a historic event which will not be forgotten in a hurry
Dr. Dauda apologize for the destruction of APC properties in the state by hoodlums after the declaration of the governorship election result
The Governor Elect however says his team will study the transition document and if there's need for more clarification, they will seek the audience of the outgoing Government
"We are going to study the documents, if there is any concerns would get back to you" Dauda said.
The Incoming Governor advised residents of the state to be law-abiding, respect constituted authorities and conduct themselves peacefully during and after the Inauguration ceremony.
The brief ceremony which tool place at the Governor's office was attended by top Government officials, APC and PDP Leaders, Friends and we'll wishers.