The Territorial peace in Ado Ekiti, Ekiti State Capital was threatened earlier today, Thursday when men of the Amotekun Corp and the Hausa Community engaged in a shoot-out.
Trouble began around 9:00am in the morning when some men of the Corp swooped on Atikankan Community notoriously known to harbour criminals for many years ordering them to leave the area to a place already provided by Government.
Just as it used to be in the past when Security operatives have tried to no avail to rid the area of criminal elements, they resisted yet again, and this time it turned out to be a major crisis.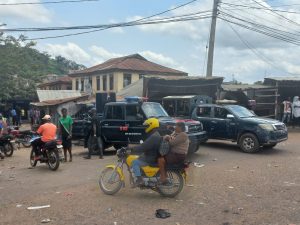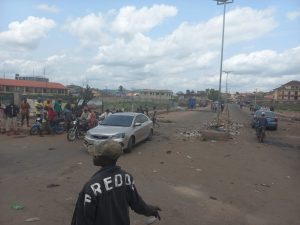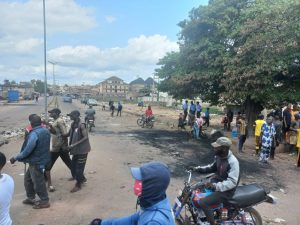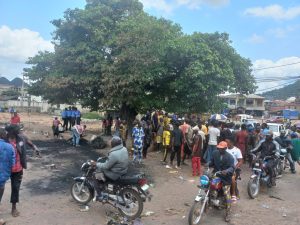 Unconfirmed reports says several persons were injured in the Gun battle that lasted several hours as Traders close to the Market and Shop owners closed down abruptly and scampered to safety.
Men of the Rapid Response Squad of the Nigerian Police however intervened before the situation degenerated into a bloodbath.
The Serikin Hausa,Abdul Yusuf said he narrowly escaped death as the situation could have been avoided if the Hausas had obeyed earlier instruction by Government.
He pointed accusing fingers to a Chief who seems to be benefiting from the continued presence of the Northerners in the area, while playing the 'peace card' in public.
The Chairman of Ado Local Government, Bosun Oshaloni says he is interfacing with the Hausa Community and Security Personnel to ensure Peace is restored as he insists that Atikankan has become the base for drug abuse, robbery, and all sort of Criminal activities.