The Nigerian Export Promotion Council has flagged of a national Cashew certification programme .
It is a joint effort between the agency and other partners, geared towards boosting non-oil export growth in the country.
Nigeria is the fourth biggest Cashew producer in Africa .
Nineteen states in the country produce the commodity at the moment.
The 2022 non-oil performance report shows Cashew ranked fifth amongst leading non-oil exportable in the country.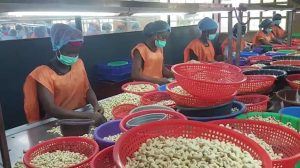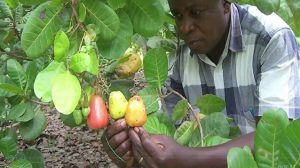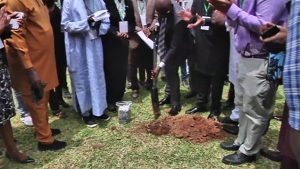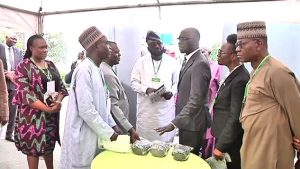 More than three hundred and fifteen thousand metric tonnes of Cashew valued at $252m , accounted for 5.24% of non-oil exports in 2002.
Growth in the sub-sector leaves a lot to be desired and its revenue generating potentials have yet to be thoroughly harnessed.
A five year project is now being rolled out to aid cashew production development in the country.
Executive Director/CEO of NEPC, Dr. Ezra Yakusak said the launch was in collaboration with a private organization, NICERT, Valency and PRO-Cashew.
Dr Yakusak stated that the collaboration was a good model of strategic partnership to accelerate the required growth in the non-oil export sector as, Nigeria is the 4th leading producer of Raw Cashew Nut, RCN, in Africa with about 19 producing states.
"According to statistical data obtained from the various Pre-shipment Inspection Agents, Raw Cashew Nut was the 5th leading non-oil exportable product in Nigeria in the 2022 Non-Oil Performance Report. In the period under review, Nigeria exported 315,677MT of RCN worth USD252m in 2022, which accounts for 5.24% of Nigeria's non-oil export portfolio. But sadly, we have not maximized and harnessed the full economic potential inherent in cashew export" He explained.
The Executive Director of NEPC expressed concern that Nigeria's cashew export trade is largely hampered by non-adherence to food safety standards, lack of traceability, low yield per hectare, poor practices, ageing trees and most of the naton's cashew exports are in primary form.
The initiative with the support of the United States Development Agency, is to provide the industry with needed funding towards enhanced and efficient productivity, better output quality and minimal post-harvest losses.
A development also expected to aid a shift from conventional cashew to organic cashew production thereby strengthening its export value.
This latest intervention is not the first of its kind in the nation's cashew industry.
The export promotion authourities had before now engaged in measures including technical sessions and input provision to boost capacities of cashew producing states among others.
Two hundred cashew farmers in Oyo and Kogi states have also been trained under the export expansion facility programme alongside the organic certification of a hundred cashew farms.