The National Film and Video Censors Board, NFVCB, says it cannot ban the controversial film "Gangs of Lagos" since it was released on Amazon Prime Video, a streaming service.
The Executive Director and CEO of the regulatory body, Alhaji Adedayo Thomas, said the board has no legal backing to regulate what is being exhibited on the online platform.
The E.D was reacting to call on it to ban the movie for associating the Eyo Masquerade with gangsterism.
He said there is a bill before the National Assembly seeking to empower the Board to regulate online platforms and any other platforms where movies are exhibited.
The trending movie has also been criticised for portraying Lagos in a bad light.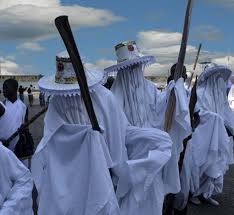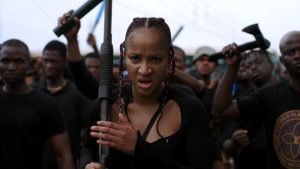 The Lagos State Government had on Thursday accused promoters of the movie of making a mockery of the heritage of Lagos.
According to a statement by the commissioner for culture and tourism, Uzamat Akinbile-Yussuf, the govt views the film as a mockery of the Heritage of Lagos.
The Commissioner expressed her disappointment with the promoters of the film, Jade Osiberu and Kemi Akindoju, for portraying the Eyo Masquerade as a gun-wielding villain while adorning the full traditional regalia.
She described the content of the movie as derogatory of the culture, with the intention to desecrate the revered heritage of the people of Lagos.
Akinbile-Yussuf maintained that the Adamu Orisha, popularly known as the Eyo Festival, is rarely observed and only comes up as a traditional rite of passage for Obas, revered Chiefs and eminent Lagosians.