The Hydroelectric Power Producing Area Development Commission HYPADEC plans to build 160 housing units in the Muregi and Ketso communities of Niger State, North-Central Nigeria.
According to the report, the Housing Resettlement Scheme will cover all six (6) HYPPADEC states that will be funded by the commission.
Floods and other natural disasters have caused intermittent displacement in the Muregi and Ketso communities.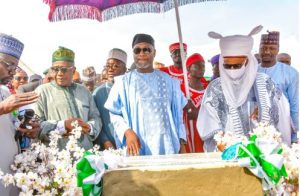 While laying the foundation for the housing units, the state's governor, Abubakar Sani Bello, stated that when completed, the shelter will provide the people with the necessary safety.
The governor recalled the impact of the Rivers Kaduna and Niger on various villages and said the resettlement project is long overdue. He expressed his optimism that the project will be finished in accordance with the contract.
The Governor added that the Niger state government and HYPPADEC would collaborate on the construction of essential infrastructure, such as roads.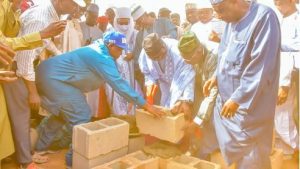 While commending the leadership of HYPPADEC for all its activities in ameliorating the sufferings of people in the riverine communities, the Governor said that a committee will be set up to ensure proper resettlement of the people immediately after the project is completed.
The Managing Director of HYPPADEC, Abubakar Sadiq Yelwa explained that out of the 160 units, 120 will go to Muregi people while 40 will be to the people of Ketso.
"We have carried out our needs assessment and professional survey and decided to select the two communities because they have been frequently affected by floods since 2015.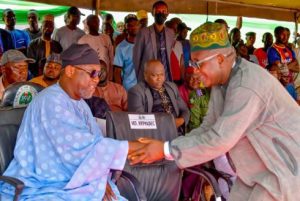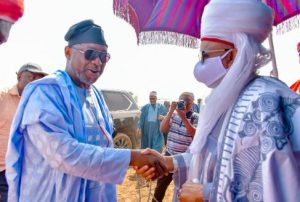 "The construction of the Housing units will gulp about N500Million and each of the units will occupy half of the plot size allocated for it to allow for future expansions.
The entire project shall be carried out using efficient and sustainable construction materials, under the strict supervision of the Commission's Directorate of Engineering and Technical Services."
The Managing Director of the Hydro electric Power Producing Area Development Commission, assured that the first phase will be completed and commissioned before the end of the present administration.
The Etsu Nupe and Chairman of Niger State Council of Traditional Rulers, Alhaji (Dr) Yahaya Abubakar and the Chairman of Mokwa local government area, Jibrin Abdullahi Muregi, both commended the intervention of HYPPADEC on the communities which started in 2002.
The Spokesperson to the Niger state Governor, Mary Noel Berje, in a statement mentioned that the people of the two communities have hitherto suffered untold hardship due to the perennial flooding and ecological disaster ravaging the communities yearly.
She added that attempts have been made in the past to resettle the people but to no avail.