Uganda has received 1,200 experimental vaccine doses developed to combat the Sudan form of the Ebola virus for use in clinical trials.
According to the report, the country has confirmed 142 cases of the Sudan strain, with 55 deaths, since declaring an Ebola outbreak in September.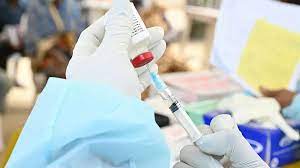 There is currently no vaccination proven to be effective against this strain of hemorrhagic fever.
Meanwhile, the vaccine will be administered to people who have been in contact with those who tested positive for the virus, in what is called ring vaccination.
Researchers hope to recruit at least 3,000 people, aged six years and above, to take part in the study, which will be conducted by a team of Ugandan scientists.
The vaccine, made by the Sabin Institute in the US, was given to the Ugandan government as a donation by the World Health Organization.
It has previously been shown in human testing to be safe for use.
In Uganda, there have been no new positive cases in about three weeks, and the last of those hospitalized were released on November 30.
There have been fears that the vaccination doses arrived at the tail end of the Ugandan pandemic.
However, Health Minister Dr. Jane Aceng has stated that the study is still vital in order to provide the country with all of the public health tools required to combat similar outbreaks in the future.