Thousands of villagers have been displaced with unspecified number of persons reported to have been killed by assailants suspected to be marauding bandits in Kebbe local government area of Sokoto state

.
Chairman of the local government Lawali Marafa Faku said over twenty one communities in three wards of the local government have been sacked by the bandits.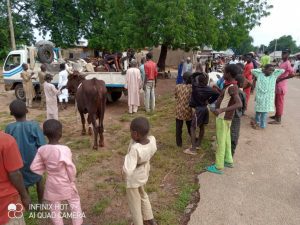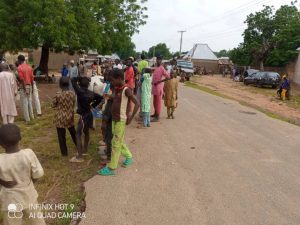 He said the bandits are from neighbouring states of Zamfara, Kebbi and Niger where military operations are ongoing and the bandits now find Kebbe as safe haven due to the huge vegetation in the area.
He said due to the intensity of the crisis a number of persons have been killed and their corpse are not recovered which has made it difficult to get the exact figures of those killed since the attacked started last week Thursday.
The council chairman said it has become an annual happening in the local government for bandits to come and harassed villages, rustled their livestock and displaced many.
He appealed to the federal government to intervene through a military operation as it was done three years ago.
When contacted the Sokoto state Police public relations officers , DSP Sanusi Abubakar said the police is aware or the attacks and have deployed a detachment of special forces to the local government.
The Police spokesman did not confirm casualty figures, but said the police and other security agencies are making effort to arrest the situation.