129 paratroopers from the Basic Airborne Course, 72022 at the Nigerian Defence Academy (NDA) Kaduna have graduated from the Academy's 70th Regular Course.
Speaking at the event, Brig. General Emmanuel Emekah, the Academy's Director Military Training, stated that the training was in accordance with the NDA curriculum for cadet training as reviewed by the Chief of Defence Staff.
The graduand paratroopers were the pioneer jumpers of the newly established NDA drop zone.
Advertisement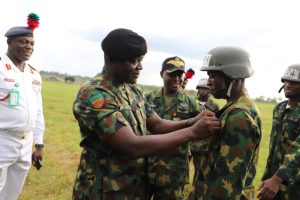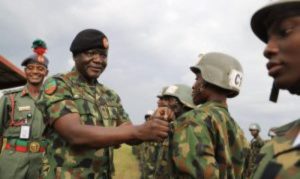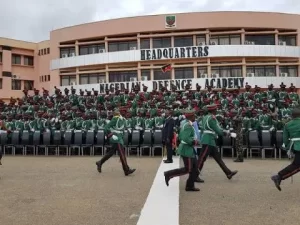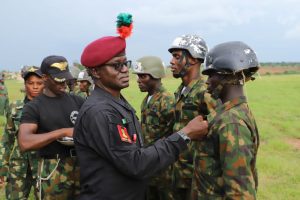 They were also at their fourth year (Tama four) in the Academy, currently undergoing their 5 years academic and military training before their commission into the Armed Forces as Officers.
Brig. General Emmanuel Emekah, stated that the Academy's Commandant training philosophy places a high value on Cadets' physical fitness in order for them to meet modern security challenges.
Emekah noted that it was in that regards they were training the Cadets on specialised warfare courses which the airborne course was part of.
He claimed that it was also done to cultivate their aggressive spirit, self-assurance, and leadership through mental and physical conditioning.
Emekah disclosed that in few days, the Cadets would be taken to Calabar in Cross River State for amphibious course.
Commandant of the NDA, Maj. General Ibrahim Yusuf, restated the Academy's commitment in continuing to ensure discipline and thorough bred cadets in both academy and training.
He tasked the paratroopers on continued resilience, disciplined, courage and dedication in achieving their goals towards the path of their career.
The paratroopers thanked the Commandant and the Academy's management for giving them the opportunity of undergoing courses as cadets.
The event featured live jumps exercise with parachutes from airplanes by the Cadets at various points in the bush, where after they were reassembled and decorated with their airborne badges.