Army tanker drivers will begin providing fuel to petrol stations in an emergency action spurred by the ongoing fuel crisis, according to British military officers who arrived at a BP facility on Monday.
No. 10 said army drivers will be available to assist with the delivery of gasoline and diesel on a temporary basis.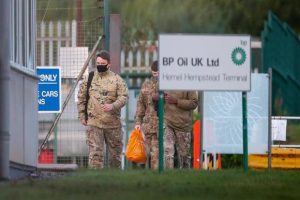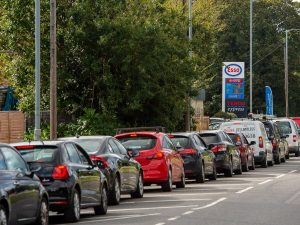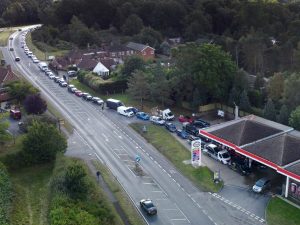 After the government ordered the army to assist in the delivery of fuel due to a severe shortage of trucks, the UK's supply chains for everything from gasoline and poultry to medications and milk have been strained to breaking point due to labor shortages caused by the Brexit and COVID crises.
The Petrol Retailers Association claims that the fuel supply issue in parts of the United Kingdom is "virtually over," yet problems linger in London and the South East.
According to reports, 22% of filling stations in London and the South East were dry, while 60% had both grades of fuel available.
Last week, panic buying of petrol due to a scarcity of truckers resulted in chaotic scenes across major cities, with lines of drivers forming. Some have fought over the pumps with their fists, while others have stored fuel in old water bottles.
Although neighboring European neighbors have not witnessed long lines at gas stations, British politicians have frequently disputed that the fuel crisis has anything to do with Brexit and have presented the trucker shortage as a global issue.
Amid the gas station crisis, farmers have repeatedly warned that a shortage of butchers and abattoir workers could force a cull of more than 100,000 pigs backed up on farms.