Former aviation Minister, Femi Fani Kayode, has visited Plateau State Governor, Simon Bako Lalong, on a condolence visit over recent killings in the State.
He called on Plateau residents to let go of their differences and promote peaceful coexistence among each other.
He said the cycle of violence will not be of any benefit to anybody.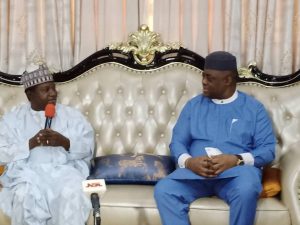 The recent upsurge of violence in Plateau State in the last two weeks has claimed over 50 lives.