Lagos State Ministry of Arts and Culture has identified new tourism locations after top officials of the ministry embarked on a two-day tour across the Badagry and Epe waterways corridors and identified new tourism locations.
The Commissioner for Tourism, Arts and Culture, Uzamat Akinbile-Yussuf, who led the officials of the Ministry on the tour, explained that the trip was necessitated by the need to explore the waterways and make them viable and sellable assets to tourists visiting the State.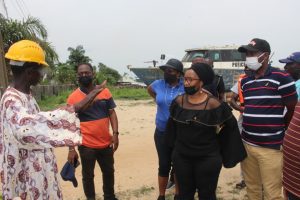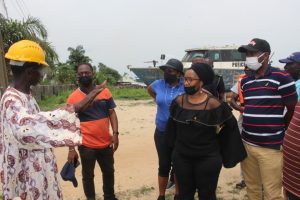 Akinbile-Yussuf averred that the new tourism locations discovered in Olomo-metta and Ilase riverine communities would be nurtured and developed by the State Government.
Advertisement

"We are looking at having a befitting jetty at Gberefu in Badagry. The Lagos Theatres are in the two communities, Badagry and Epe, so the next step we are taking now is how to ensure we make them tourism products", the Commissioner said.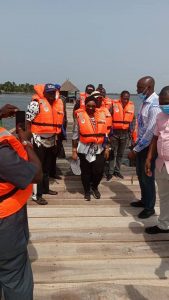 She added that the State government would improve the infrastructure at Gberefu and ensure that the Jetty is of international standards, promising to equip the slave market at Vlekete and Heritage Museum as well.
While receiving the Commissioner in Badagry, the Supervisor for Tourism and Environment, Badagry Local Government, Mr. Samson Apata said the visit by the officials from the State Ministry of Tourism, Arts and Culture was a welcome development.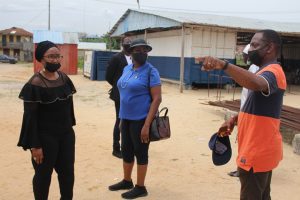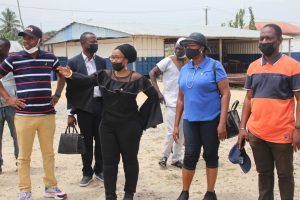 Apata disclosed that Lagos recently won some awards at the just concluded Abuja-Jabamah 2021 tourism event and commended the State Government for boosting the tourism sector, particularly in Badagry.
During her visit to Epe Resort, the Commissioner said that the government will continue to provide a good atmosphere for tourism establishments to thrive, assuring that the tourism assets in the two communities would be connected to create a fun experience for tourists.