Oyo State Governor, Seyi Makinde on Tuesday presented 33 operational vehicles and 396 motorcycles to the Oyo State Security Agency popularly known as Operation Amotekun.
According to the Governor, he said the time has come for Nigeria to secure its people and restructure its system against the backdrop of growing insecurity in the country.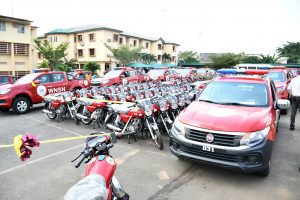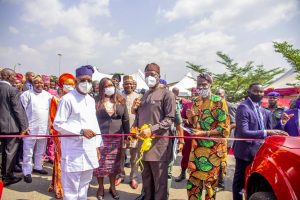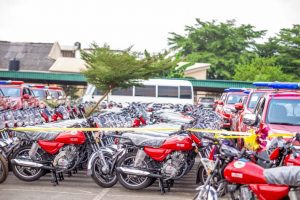 Mr.  Makinde at the presentation ceremony which took place in Ibadan lauded the security agency saying its impact was felt all over the state.
This came after the state witnessed abduction of two Indians as well as Lebanese in quick succession. Criminal herdsmen also killed prominent farmer and politician, Dr Fatai Aborode, last Friday.
He also promised that the state will make the welfare of the Amotekun Corps a top priority.
Governor Makinde  said restructuring would have a positive impact on the security situation in every part of the state.
He said, "I have heard some of our political leaders jostling around and saying they want to become the president of Nigeria in 2023.
" I think what we need at this stage is to secure our people and restructure Nigeria. It does not matter who is the president in Abuja. In a restructured Nigeria, every corner of the country will feel the impact of government. That is what we need.
"May God protect those running around for presidency till 2022. By that time, we will meet and, by then, we will get to know whether it is restructured Nigeria or Yoruba presidency that we really need."
The Chairman of Amotekun in the state, Kunle Togun, and the commandant, Olayinka Olayanju, appreciated the governor for his relentless efforts to make the state safer.
They promised to work hard to rid the state of criminals.