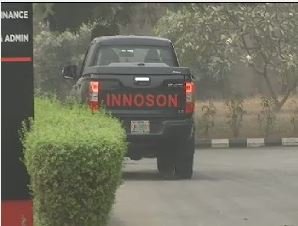 TVC Commuications and Innoson Vehicle Manufacturing Company limited, Nigeria's leading automobile brand have sealed a partnership to expand market penetration and showcase its quality to Nigerians.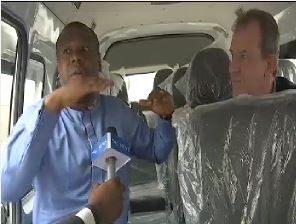 CEO of TVC Communications, Andrew Hanlon played host to the management of IVM in Lagos stressing on the need for improved patronage of made in Nigeria products and pledges support to drive this initiative .
it's no ordinary courtesy visit as TVC Communications and Innoson Vehicle Manufacturing Company limited chart a new course to satisfy both brands quest for excellence illustrating the ideals of acting locally and thinking globally.
Advertisement

A tour of these new deliveries at TVC News headquarters in Lagos reflects years of perfection and trailing the blaze to do even more.
from strikingly unique exterior to exquisite interior leather finishes, the IVM Granite pick up truck, G40 jeep and IVM Caris sedan, as well as the IVM Seriki bus, the group's brand managers here say the expansion plans no doubt will continue to win the hearts of Nigerians.
IVM Seriki, one of the latest addition to the IVM family offers much more than meets the eyes with a pricing unmatched in the Nigerian market.
The company runs its plant in Nnewi, Anambra State, with 70 percent of the car parts produced locally and just recently the Standards Organisation of Nigeria awarded the automobile company the Mandatory Conformity Assessment programme certificate.
TVC Communications continues to pledge its support for local content and IVM Motors.