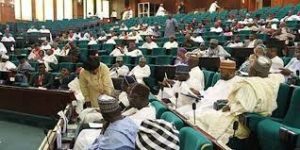 The House of Representatives Committee on Finance has queried the National Examinations Council, NECO, over a sum of N6.6 billion that was allegedly not remitted into the nation's treasury.
NECO, on the other hand, said 19 states are currently indebted to it.
The Finance committee is currently interfacing with more than one thousand revenue generating agencies of government.
Advertisement

Committee Chairman, Abiodun Faleke, said available reports from the office of the Auditor General of the Federation, indicated that the council 's remittances fell short by over six billion naira
At the end of the day, the Committee asked the Council to furnish it with its audited accounts from 2011 to 2019.
The expectation of the lawmakers is that its intervention will assist the executive in raising the needed funds to execute the 2020 budget.