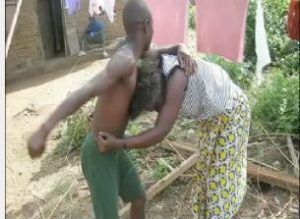 Advocates against gender-based violence have demanded a broad and multi-sectoral approach in ending the menace in the society.
This was the focus of discussions at the maiden edition of Sexual and Gender-based violence Conference in Asaba, the Delta state capital
TVC News Ikenna Amechi  reports that issues of sexual and gender-based violence are being underreported, but despite that, statistics from the Delta state government said there are 134 pending cases based on sexual offences and seventeen others ready to be filed. A pathetic one involved a father raping his 4-year old daughter.
However, there are other cases settled in and out of the police stations without conclusive investigation and prosecution.
At a conference put together by the Delta State government, participants identified factors militating against the fight to end the crime  to include difficulty in proving rape case, stigmatization, intimidation among others.
Agreeing that there are many factors contributing to acts of sexual and gender-based violence, participants which include the Delta State deputy governor are looking at ways towards curbing it.
The commissioner of police in the state said there are now desks for sexual cases in most police stations as demands for stakeholders to rise up to their responsibilities in dealing with the problem is emphasized.