The Department of State Service, DSS, said its administrative procedures must be followed before Revolution Now Activist, Omoyele Sowore is released from custody.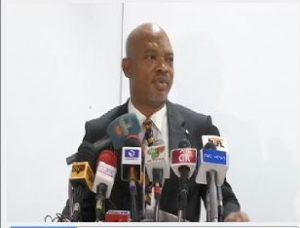 Spokesman for the service, Afunanya Peter told a news conference at the service headquarters in Abuja that the activist charged with treasonable felony will only be released to a "reasonable" person after undergoing proper documentation.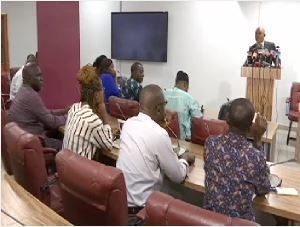 Defence Correspondent Sifon Essien reports that it's one week after a protest for the release of RevolutionNow convener turned violent and journalists covering the event were manhandled
The department of state service is putting up a defence for its actions. Spokesman for the service denies its operatives were high-handed.
Advertisement

Despite the court's decision granting bail, the service insists the online newspaper publisher would only be released from its custody when
administrative requirements are fulfilled.
This is coming amid tight security around the service headquarters and the metropolis of Abuja ostensibly to prevent another protest.