At least three women and six children, all US citizens, have been killed by a suspected drug cartel in northern Mexico.
Advertisement

The women and children  including 8-month-old twins were murdered Monday in ambush attacks about 5 miles outside of La Mora.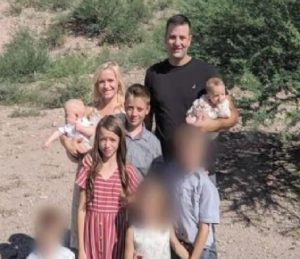 Six children were found alive, one child had a bullet wound and one child was still missing.
Mexican Security Secretary Alfonso Durazo said the gunmen may have mistaken the group's large SUVs for rival gangs.
Advertisement

The victims are part of a community of an offshoot of the Mormon church.