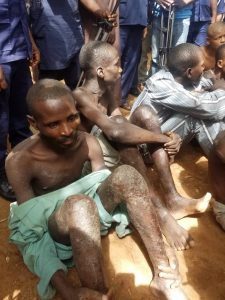 Two more torture houses have been uncovered in Kaduna state, this time around in the ancient city of Zaria.
Inmates at the latest discovery have been brought to Kaduna, the state capital.
They are received by the state deputy governor, Hadiza Balarabe in company of other senior officials of the Kaduna government.
She said they will undergo medical checks before the next move.
A third torture with over forty inmates is being suspected by security operatives in the city.