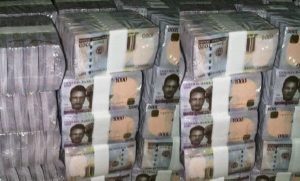 The three tiers of government comprising Federal, states and Local government councils shared the sum of N 693.529 billion as revenue for the month of September.
The Federation Account Allocation Committee chaired by the Accountant General of the Federation Ahmed Idris said the N 693.529 billion comprised
revenue from Value Added Tax exchange gains and Gross Statutory Revenue.
According to the breakdown of figures, Federal government received N293.801 billion, States received N186.816 billion, and the Local Government
Council received N140.864 billion.
The balance in the Excess Crude Account as at 17th October, 2019 is $323.692 million.
Advertisement