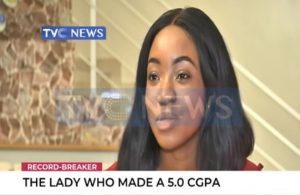 It's not everyday you come across someone who leaves University with a first class. It's even rarer to see one who made an A in every course, from first to final year.
That's the story of Motunrayo Ajia, who graduated with a 5.0 CGPA.
Advertisement

Hilary Nnoruka tells us more in this report…..
Advertisement

Advertisement

Advertisement