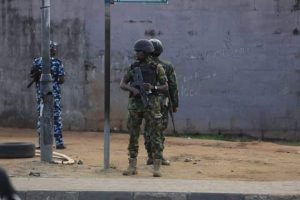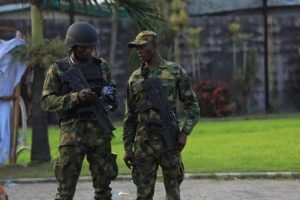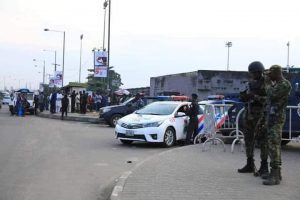 Members of the #RevolutionNow movement who converged at the National Stadium, Surulere on Monday have been dispersed by Soldiers and policemen
The security agents have the OP MESA vans parked around the stadium.
Mr. Omoyele Sowore, publisher of the online medium, Sahara Reporters, who was also the presidential candidate of the African Action Congress in the February 2019 General Election, had called for the staging of the #RevolutionNow in what he described as a protest against bad governance in the country.
He was arrested by operatives of the Department of State Services at his home on Saturday.
The DSS had said that Sowore was arrested "for threatening public safety, peaceful co-existence and social harmony in the country."
The agency called on Nigerians to disregard "threat of revolution" issued by him.
The organisers of the protest had said they will not be deterred by the arrest of their leader, Sowore.
One of the organisers, who is the General Secretary, United Action for Democracy and member of the Socialist Workers and Youth League, Mr. Kunle Ajayi, has vowed to go on with the mass action.