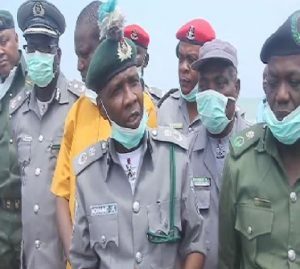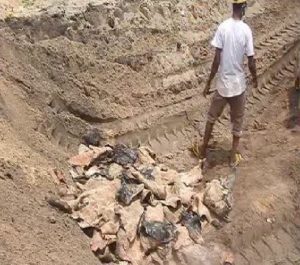 Nigerians have been cautioned to stop the consumption of cow hides and skin because of the deadly chemicals used in preserving it.
The warning was issued following the destruction of a truckload of rotten hides and skin popularly known as 'ponmo' recently intercepted by the Seme Customs command.
The Customs Area comptroller said that the destruction of the smuggled hides and skin was based on the directives of the Comptroller General of Customs Service.
Advertisement

He stated that the destruction had to be done immediately because of the danger of such seizures to public health.
Handing over the seized cannabis saliva to the National Drug Law Enforcement Agency, the customs comptroller lamented that the abuse of controlled substance is a threat to National life.
One suspect who was arrested with with 114 parcels concealed in a Toyota highlander jeep is in custody for onward prosecution.