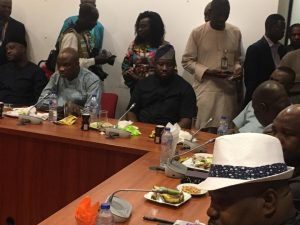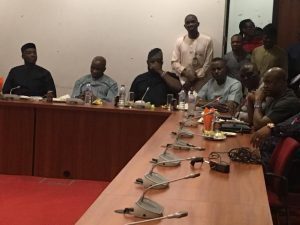 Members of the Edo state house of assembly are currently in a closed door meeting with the Senate adhoc committee set up to investigate the Edo state assembly crisis.
This is coming 24 hours after the house of Representatives ordered the Inspector General of Police and the Directorate State Services to shut the Edo state House of Assembly.
The lawmakers also asked the Edo state governor, Godwin Obaseki to within one week issue a fresh proclamation for the purpose of inaugurating the state House of Assembly.