Haitians have continued protests against the state of the economy and corruption.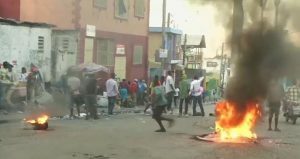 Protesters set fire to a vehicle, while other people looted a store in Haiti's capital, Port-au-Prince.
The protests come amidst public anger over suspected corruption and allegations of embezzlement of funds of Petrocaribe, which is a Venezuela-sponsored oil programme.
Protesters are also calling for the resignation of President Jovenel Moise.