Saudi prisoner, Mousa Awaji was released by Yemen's Houthis on humanitarian grounds on Tuesday, as part of a prisoner swap between the country's warring parties.
Awaji was returned on a Red Cross plane from Sanaa due to illness .
In response, the Saudi-led coalition in Yemen said that seven Houthi prisoners would be released.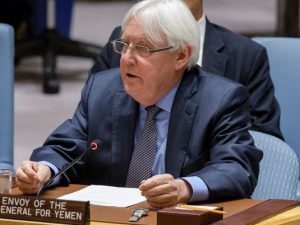 The United Nations special envoy to Yemen, Martin Griffiths, welcomed the release, saying he hoped to see "more similar humanitarian gestures from the parties," and looked forward to the implementation of a prisoner exchange agreement.
The Saudi-led coalition and the Iran-allied Houthis have yet to agree full terms of a prisoner swap, one of the least contentious confidence-building measures agreed at U.N.-sponsored peace talks held in December amid Western pressure to end the conflict.