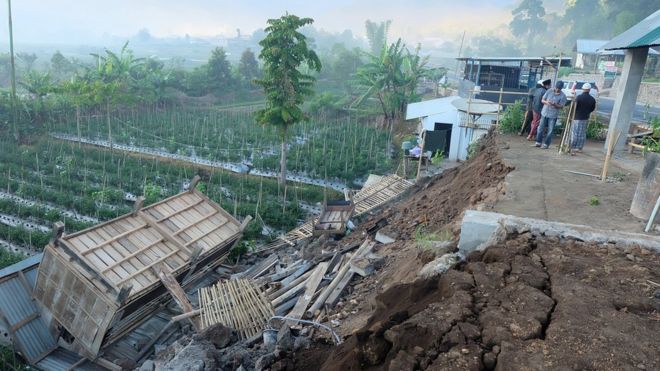 A 6.4-magnitude earthquake has struck the popular Indonesian tourist destination, Lombok Island, killing at least 12 persons and injuring dozens.
The quake hit the Central Island of Lombok early this morning.
Among those killed is a Malaysian tourist who was on a hiking trip to Mount Rinjani.
The strong tremor, which sent people running in panic from homes and hotels was followed by two strong secondary quakes and more than 60 aftershocks.
The island attracts tourists from around the world due to its beaches and hiking trails, and is located about 40km east of Bali.