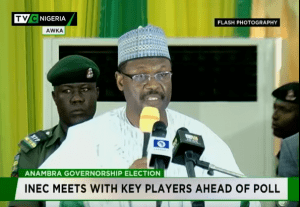 The Independent National Electoral Commission (INEC) has threatened to draft politicians before anti-graft agencies if they spend excessively during campaign. INEC national director, monitoring unit of political campaign, Professor Anthonia Simbine handed down the warning at a 2-day North Central zonal training on political campaign finance in Ilorin, Kwara state.
She said there are limits to how much a political party or candidate canspend on campaigns.
She added that INEC is in partnership with anti-graft agencies to investigate those who flout the order. Other stakeholders also emphasized the need to regulate political campaign funding.