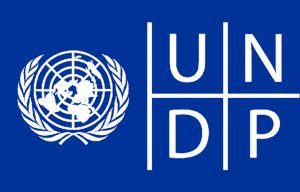 The UN Development Programme (UNDP) is to collaborate with the Edo  government to deal with
 the current challenge of human trafficking and illegal migration by empowering Edo people with skills and trainings.
UNDP Country Director Samuel Bwalya made this known in Benin at the closing ceremony of  an entrepreneur training skills for 42 Libyan returnees and other youths in the Edo.
The Country Director represented by a UNDP official, Mr Robert Asogwa, said that the UN agency is commuted to bringing to an end, human trafficking and illegal migration in the state.
He said that UNDP initiated the training to help the state deal with current the challenges of human trafficking and illegal migration by empowering the youth.
Bwalya commended Gov. Godwin Obaseki of Edo empowering the youth in the state, stressing that the governor was very passionate about the programme and has demonstrated it.
According to him UNDP prioritised youth empowerment because it was very key to addressing all social vices, whether it is militancy, youth restiveness, or illegal migration.
"You know that most of the countries that are successful today have their successes linked to entrepreneurship whether it is China, India or elsewhere.
"At UNDP we have partnership with governments to have robust programme on empowerment on innovation, entrepreneurship, skill acquisition and sustainable finance programmes.
"Entrepreneur is key even if you don't get employment you can start your own business and employ others in the next one or two years.
"We want to create more young entrepreneurs in order to address the insurgency and to stem the youth restiveness.
"I am sure if we are able to have massive number of youth entrepreneurs we will be able to destroy the business of traffickers, illegal migration," he said. He challenged the participants to make use of the training to have the desired change for their lives.
Bwalya said that UNDP was going to create a monitoring scheme to create a data base.
Earlier,  Obaseki who was represented by his Chief of Staff, Mr Taiwo Akinrele commended the UNDP for the support and partnership as well as commitment towards the programme in the state.
"The Edo government is committed to skill acquisition particularly to build the capacity of its citizen to take the advantage of the business and new investment in the state.
"We are not discouraging migration but you need to migrate legally which could only be done when you have skill and capacity.
"We are going to scale up this intervention for others to partake in the programme. We are still going to set up monitoring scheme to help you further," he said.
He said that the state had embarked on some developmental projects Benin River Port and Benin Industrial park which he said would give the state a substantial quote in terms of employment.
One of the trainees, Paul Oshamodiamen, thanked the UNDP and Edo government for organising the training which he said had changed his orientation and focus.
The 49 year old father of six said that the training would help him to establish a viable business that would make him live happily rather than embarking on dangerous journey again to Libya.
"I want to say a very big thank you to the UNDP because they remember us to put together the training to help us stabilise in our business.
They have actually created an impact and added value to my life," he said
Another participant,  Elizabeth Obasohan ,  said that the training has help her to expand her hair beauty business
"I intend to assist my community and immediate environment by employing two or three persons and train others to reduce the number of unemployed youth and stem illegal migration," she said.
Obasohan, 28, who is into bead and soap making regretted ever embarking on dangerous journey to Libya advise the youth not to venture going to Libya.
"I wasted a lot of money going to Libya had it been I knew I would not have gone to Libya but invested my money in something better here
"I am not going back again to Libya but I will stay back in Nigeria and do what I was thought to do at the training," she said
Mr Favour Omosigho, a former primary school teacher, said the training had changed his thinking about doing business and would not have any reason to look for white collar job again.
The 31-year-old returnee who said his meager income could not sustain him as a teacher before he traveled to Libya hoped that with the training he could become an employer of labour.
"I can help other youths by employing them and train them to reduce unemployment and stem illegal migration, because as we are talking a lot of youth are still embarking on the dangerous journey," he said.